College Book Store, Inc.
50 South Court St., Athens, OH 45701
Phone: (740) 594-3505
Toll Free: 1-888-286-1804
Fax: (740) 593-5189
College Book Store is on the North-East corner of Court and Union Streets. Park on the street, or go one block farther North and turn right on Washington Street. The city parking garage is on the right.
---
Map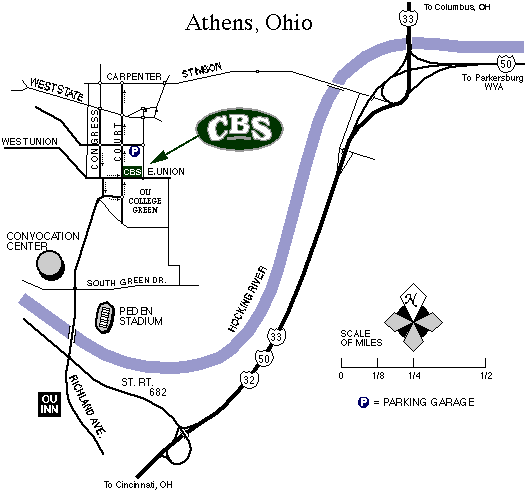 ---

Close this window when you're done
to return to the online application form
---


.
© College Book Store, Inc.
.
.